Missed the show?  It was awesome!  No worries, though, because you can hear it all right here!

And you can also listen to the podcast on Apple Podcasts!
Joining us, once again, from Austin, TX, Ben Gibson and Liz Deering on the Un.Inc, helping dreamers following their dreams!  The Un.Inc is headquartered in Austin, TX and was founded in 2016 by Liz Deering and Ben Gibson. Since opening their doors they've served hundreds of change-makers from diverse backgrounds, across the business, arts and social sectors with their programming in their spaces and inside partner spaces and organizations. They've built a network of highly engaged mentors in Austin and around the country that's growing daily.  Find out more about their program at:  theuninc.com and apply for the quarter, opening in April, at theuninc.com/apply.  Do you have first-hand experience at starting a business or coaching business owners?  Check out what it means to become a mentor at:  theuninc.com/mentors.
Singer songwriter, Wayne Sutton, joins us with a couple of his songs and to discuss his life in Music.  Wayne has a new album, recorded during the pandemic, that will launch in March.  You can download all of Wayne's music on Spotify, Apple, and everywhere else that has downloadable music.  Find out about Wayne and his duo, Pike and Sutton, and listen to their music on Facebook at:  www.facebook.com/waynesutton27 and at: www.facebook.com/PikeandSutton.  Also follow Wayne on Instagram:  www.instagram.com/waynesutton27.
We also spoke with twins, Ruben & Minerva in Bay Of Banderas, as they told us about another tourist destination in Mexico.
Dr. Mara with more on living with passion through uncertain times, through flexibility and surrender.
Check out her latest blog: Finding Grace in Flexibility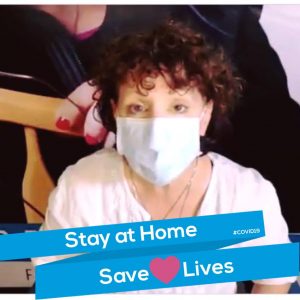 Listen to the podcast right HERE!   And on Apple podcasts right HERE!