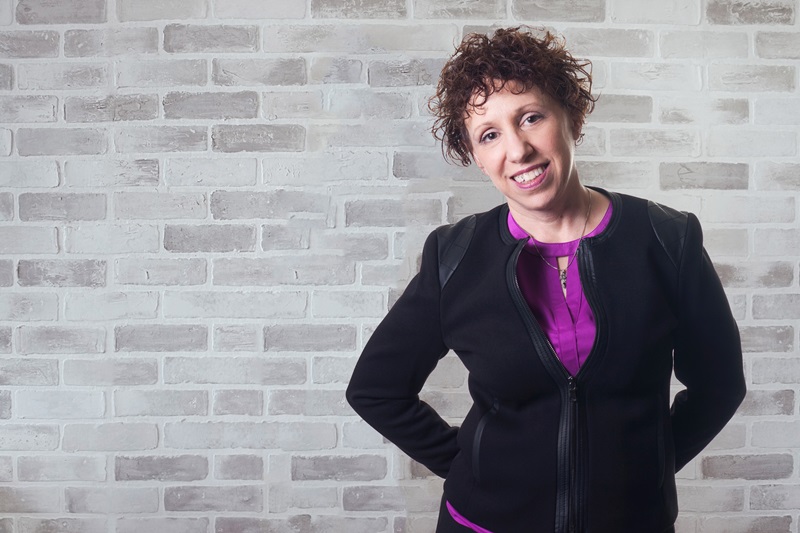 Dr. Mara Karpel has been a practicing clinical psychologist for over twenty-six years, specializing in working with older adults and caregivers, as well as adults of all ages who are dealing with issues of anxiety, depression––or desiring to create more joy in their lives. She also specializes in evaluating veterans for Post Traumatic Stress Disorder. Mara is the host of Dr. Mara Karpel & Your Golden Years, a radio program about the social, emotional, and health issues of older adults, caregivers, Boomers, and all who want to grow older with greater health and more joy. She is a regular contributor to Huffington Post and to Arianna Huffington's new online publication, Thrive Global. She is the author of the internationally best-selling book, The Passionate Life: Creating Vitality & Joy at Every Age. (Best Seller Publishing Fall 2018).
Mara speaks on a number of topics, including:
The Passionate Life: Creating Vitality and Joy at Any Age
No matter our age we can be living a joyful vital life. In this presentation, I share a wealth of information on how to create a life you love and to be healthy in the process.  I cover:
Having a purpose gives our life meaning and excitement.
Worrying what other people think is a sure-fire way to take the wind out of our sails.
Staying healthy is simple and effective through better food choices and exercising.
Laughing creates vitality and joy, and gives us the energy to pursue our dreams with passion.
Participants will leave with:
Inspiration to find a new dream or renew an old one
Tips to get back on track in their own lives
Guidance to calm the mind and body
Permission to love yourself right now in this very moment!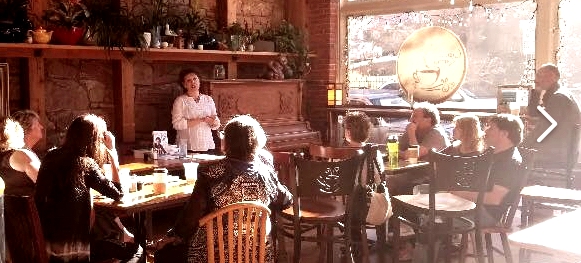 Speaking Engagements
Arrange to have Dr. Karpel speak to your organization. Many groups, communities, and companies have benefited from having insights into the process of aging and the care involved.
The Power of Humor for Healing
Humor is one of the most powerful ways to break the cycle of negative thinking and it's resulting depressed or anxious mood. Humor interferes with that downward spiral of energy-zapping thoughts, by helping us to notice the absurdity of situations that may anger or threaten us. Laughter creates positive emotions, such as joy, amusement, hope, confidence, and overall well-being. Here I cover:
Humor and laughter have actual mood and health benefits.
While some think it's impossible to enjoy humor when things are stressful, this is precisely the time when it's needed the most.
We don't all enjoy the same type of humor and that's OK.
Participants will leave with ways of making themselves laugh, when they don't feel like laughing.
Realistic Optimism is Good For Your Health
Optimism leads to a more positive mood and defeats feelings of depression. Being a realistic optimist means we're aware of challenges, that we know we need to take the appropriate actions in order to achieve what we want, and that we focus on looking for the best steps to take and, conversely, that we work on accepting those things that cannot be changed. In this chapter, I discuss the myriad of health and mood benefits of optimism.
Participant will learn how to:
Become a realistic optimist
Using humor to increase optimism
Practice realistic optimism
The Power of Generosity without Expectations
Numerous studies have found that there are many benefits to being generous. However, the benefits are only experienced when we expect nothing in return. Here, the benefits of giving without expectation, are explored, including how it adds meaning to our lives, including:
Generosity is one of the most powerful ways of improving your mood.
Expectation decreases the benefit of generosity
How to give, powerfully, even if you don't have money to be financially generous.
Promotional Experience and Speaking Engagements
Quarterly speaking engagements at The Court at Round Rock Senior Residence as part of their Brain University. Topics included: "Humor for Healing," "Optimism is Good for Your Health," "Food and Mood, Dementia."
"Caring for the Caregiver." Multiple speaking engagements including, Austin Groups on Aging, Austin Area Home Care Council, Family Councils of various assisted living communities in Austin, Texas.
"Optimism is Good for Your Health" at Longhorn Village Senior Residence in Austin, TX; Century Village (Over 55 Active Community). Deerfield Beach, Florida
"Optimism is Good for Your Health," Retirement Community in Puerto Vallarta, Mexico.
"Healthy Aging," Punta Mita Time Restaurant in Punta Mita, Mexico, 2007.
"Depression in the Elderly," Seminar for the Capital Area Psychological Association, Austin, TX, 2005.
Multiple in-service seminars for staff members of nursing homes covering dementia and depression in the elderly.
To contact Dr. Mara, email: DrMara@DrMaraKarpel.com or call her at: 512-626-6973
Suddenly, You're Taking Care of Your Elderly Parents
We are in what is being called a "Silver Tsunami." The older population is the quickest growing population in America. More and more of us are now in the position of taking care of our elderly parents. Here I discuss:
How to utilize and tap into community resources.
Self-care is of the highest importance or you will not be of any good to anyone.
Conversations to have with parents and documents in order to be better prepared.
Participants will leave with tips for:
The adult/child caregiver near or far
Taking care of yourself as a caregiver
Finding peace in the middle of chaos