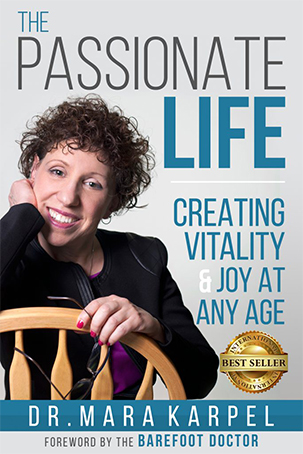 Dr. Mara Karpel
is the author of the internationally best-selling book, The Passionate Life: Creating Vitality & Joy at Any Age.  A clinical psychologist, she works with adults of all ages for over 27 years and specializes in working with older adults and caregivers. For the past several years, Dr. Mara has also been evaluating veterans for service-connected mental health conditions. She is a speaker, the host of the Internet radio show, Dr. Mara Karpel & Your Golden Years, and a regular contributor to Ariana Huffington's, Thrive Global and contributor to Huffington Post. Born and raised in New York City, Dr. Mara currently resides in the "Live Music Capital," Austin, Texas, where she's been enjoying the music and following her dreams.
You can listen to all of Dr. Mara's radio shows since 2012; read her blogs; watch YouTube videos of her interviews with radio show guests who were live in the studio; purchase her internationally best-selling book; find out about her online course, Living the Passionate Life; AND schedule Dr. Mara to present to your organization.
Just click the links on the menu above!
In my profession as a psychologist for over twenty-seven years, as well as in my own life journey, I've come to see that happiness is a choice. And this choice requires us to behave in ways, whether outwardly or inwardly (our thought habits), which support the happiness choice.
A few years ago, during a discussion with a family member regarding "happiness," my relative told me about a lecture that she had attended about the meaning of life. During the lecture, the speaker said something to the effect, "Happiness is like sand. Each day, we need to continue to pick up the grains of sand to create our happiness." That quote, whether or not I've mangled it, has stuck with me and has put a frame around the moments of my own life.
And these are the thoughts and considerations, I'm sharing with you through my blogs, my book, The Passionate Life: Creating Vitality & Joy at Any Age, and my radio show, Dr. Mara & Your Golden Years. I'm excited to connect you to all the wonderful sources and inspirations all I've been experiencing on my own journey!  Remember that wherever you are is a perfect place to start.  Whatever has happened on our paths has brought us all to this point together, and I welcome your company as we join together on this joyful and healthful trek of life.
On this site, you can find out about my new internationally best-selling book, The Passionate Life: Creating Vitality & Joy at Any Age , which interweaves my own personal peaks and valleys, my experience as a psychologist, and the wisdom of today's thought leaders on physical, emotional, and spiritual health. Whether you're early along in your own journey, moving into a new chapter, looking to climb out of a rut, or finding your way again after being lost for years––this book can serve as your guide along the winding and often bumpy trek. Find out more and get your copy HERE.
Join my on-line course to go deeper into Living the Passionate Life. This course will be launching in April 2019.
Each week, I interview exciting guests–––thought leaders, musicians, artists and more––who are passionate about their lives. Listen to my radio show, Dr. Mara Karpel & Your Golden Years, now going into its seventh year!
And if you like what you see and hear, you can also book me for a presentation to your organization
So, without further ado, ándale!
It's time to create Your Passionate Life!
LEARN THE WAY THAT SUITS YOU
Internet Radio Shows
Thank you for stopping by the Dr. Mara Karpel & Your Golden Years Internet radio program page. Here you'll find news about this week's show, plus an archive of all the Internet Radio Shows we've done since January, 2014 with greater vitality.
ONLINE COURSES
In this course, we'll discuss strategies to find the joy in discovering and following our own North Star, get "un-stuck," face our fears, and love and nurture ourselves to enhance the quality of our life.No matter our age, we all want to live a joyful vital life.
Speaking Engagements
Dr. Mara spoke to a full house of about 75 people in NY, at an Independent and Assisted Living Community. It was a success! Everyone stayed for the entire hour, listening to how they can live a more joyful and passionate life, with greater vitality.
"Dr. Mara Karpel has been a practicing clinical psychologist for over twenty-six years, specializing in working with older adults and caregivers, as well as adults of all ages who are dealing with issues of anxiety, depression––or desiring to create more joy in their lives.She also specializes in evaluating veterans for Post Traumatic Stress Disorder. She is a regular contributor to Huffington Post. "
"Humor is one of the most powerful ways to break the cycle of negative thinking and it's resulting depressed or anxious mood. Humor interferes with that downward spiral of energy-zapping thoughts, by helping us to notice the absurdity of situations that may anger or threaten us. Laughter creates positive emotions, such as joy, amusement, hope, confidence, and overall well-being."
"Optimism leads to a more positive mood and defeats feelings of depression. Being a realistic optimist means we're aware of challenges, that we know we need to take the appropriate actions in order to achieve what we want, and that we focus on looking for the best steps to take and, conversely, that we work on accepting those things that cannot be changed."
The Passionate Life: Creating Vitality and Joy at Any Age is a guide for all who want to live a more vital, joyful life! After all, Passion, Joy, and Vitality are not just for the young! They are meant for the young at heart no matter what our age.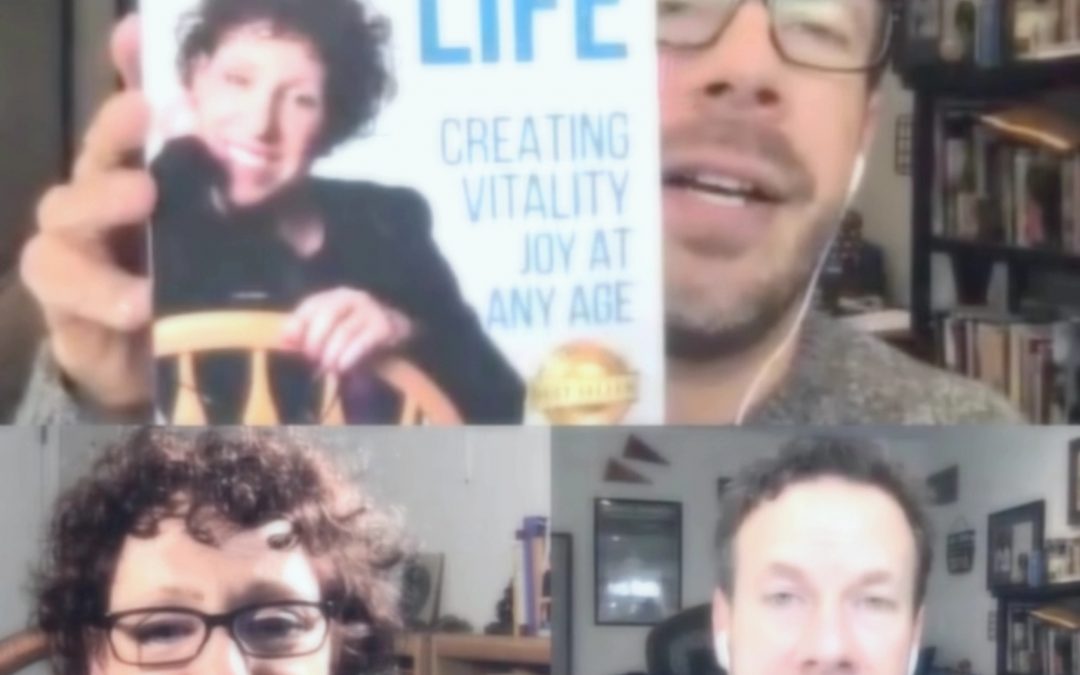 Dr. Mara was interviewed by G. Brian Benson, host of the Awake TV show, "Be Yourself to Free Yourself," about living a passionate life.
read more