Missed this AWESOME show? You can hear it all right here!

Motivational speaker and singer, Reginald Proctor, joined us, once again, from NYC!  This time, wearing his motivational speaking hat, Reginald inspired us to stay on our journey, discussing the importance of trusting yourself and your judgement.  Reginald can cope you, personally!  Find out about his coaching and contact Reginald on Instagram and send him a message:  www.instagram.com/coach_reginald_proctor/ You can also send him an e-mail:  Reginald.Proctor1@gmail.com.
Producer, Art Mendoza, of Accomplice Entertainment, told us about the new acts coming to The Backstage of El Mercado on South First in Austin, TX!
And Dr. Mara on Getting Your Bearings in a Topsy-Turvy Time In Order to Live a Passionate Life.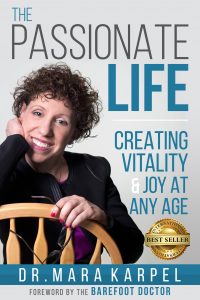 Listen to the podcast right HERE!