Missed the show?  You can hear it all right at the link below!  And on Apple Podcasts! 

Lauren Tarrant, RN, Co-founder of Well Beyond Care, helping people choose their own caregivers for the best fit anywhere in the U.S., joined us once again caregivers.  More specifically, Lauren discussed the differences between home care and home health care, when and how to transition from one to the other, and connecting the two services if they're simultaneous.  Find out more about Lauren's very unique and forward-thinking company by going to:  WellBeyondCare.com.
We played the newest release by jazz saxophonist Paula Atherton while she's currently on tour.  Find out more about Paula's tour, buy her music, watch her videos, and more at:  PaulaAtherton.com.  Thanks, Paula, for letting us play your music!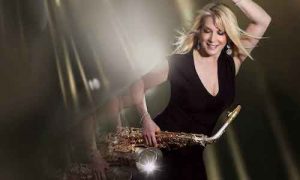 And Dr. Mara with more tips for living the Passionate Life.. This time, how to tame our self-sabotaging "inner troll."  
Listen to the podcast right HERE on blogtalkradio.com and right HERE on Apple podcasts!