If you missed this awesome show, you can hear it all right here!

We were joined from NY by award-winning Producer/Director/Writer/Filmmaker, Josh Aronson, to discuss his latest documentary, To Be of Service, about veterans with PTSD who have found their Service Dog to be a mode of treatment that profoundly helps them return to a life of feeling and love.  This documentary will be released in NYC on November 1 at Cinema Village, in LA on November 8 at Laemmle Music Hall, will be screened in various cities throughout the nation after that, and will be shown on Netflix beginning in mid-November.  For more information about this movie, where and when you can see it, how to host a screening, as well as information about service dog organizations, check out the movie website:  www.tobeofservicefilm.com.
A member of the Director's Guild of America, Aronson has won numerous awards for his work including: Academy Award nomination, Time Life Freddy Award, Best Film Heartland Film Festival, Best Documentary, St. Louis Film Festival, Golden Spire, San Francisco Film Festival and more.
Aronson and his wife, violinist, Maria Bachmann, founded Telluride Musicfest, a chamber music festival in Tellur which is in it's 15th year.
Aronson directed the Oscar- nominated "Sound & Fury" followed by films about transsexuals for Showtime – "The Opposite Sex" and "Beautiful Daughters." He explored the American rodeo culture in the feature documentary, "Bullrider."  Aronson has made a number of music films for PBS  including "Feelin' No Pain" about the world of Doo Wop, and "Playing for Real" about building careers in the cut throat world of classical music. He made the Holocaust era "Orchestra of Exiles," about the dramatic founding of the orchestra that became the Israel Philharmonic.  Aronson is the founder of Harmony Project Hudson, an after school music education program for at-risk kids in Hudson, NY.
Find out more about about Josh Aronson and his numerous films, check out:  www.AronsonFilms.com.
Producer and musician, Art Mendoza of Accomplice Entertainment, let us know about his new musical series.   Accomplice Entertainment now has the second, fourth, and fifth (if there is one) Thursday of every month at the Backstage at El Mercado, on South First St. in Austin, TX. Coming up next is Thursday, Halloween, when Art will be performing with Tomas Ramirez, the Jazzmanian Devil, with a Dias de Los Muertos (Day of the Dead) face painting contest.  Doors open at 6:30pm and the downbeat is at 7:30pm.  Cover charge is $4.50.  And food/drinks are available in the music venue part of the restaurant.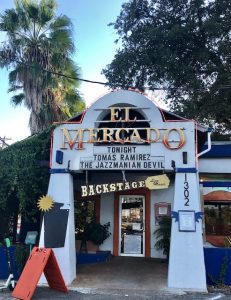 Also, Dr. Mara with some musings from along the journey of living The Passionate Life.  Dr. Mara touched on compassion, generosity, detoxing from the critics, and taking action steps every day to follow your passion.  If you'd like to use Dr. Mara's daily Morning Plan and Evening Accomplishments sheets to help you to stay on track, she'll e-mail you the pdf for free.  Just send her an e-mail at DrMara@DrMaraKarpel.com.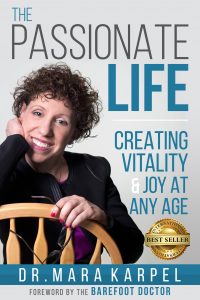 Listen the podcast right HERE!