Missed the show?  No problem!  You can hear it all right here!  It was AWESOME!

Long-time Boston Globe Economics and Finance reporter, former reporter for The Economist, AND current writer for The Center for Retirement Research at Boston College, Kimberly Blanton joined us, once again from Boston.  This time, Kim and Dr. Mara discussed the psychology of finance…or rather the psychology of finance avoidance.  Why do we often avoid thinking about what we need to do to plan for our retirement?  How can we get over this roadblock?  There's tremendous benefit to beginning to save, even if we get a late start.  
Seeking the advice of a financial advisor can be extremely helpful.  To avoid spending a lot of money on their advice, set a limit of how much you can spend and let them know, so that you can have just a few sessions packed with the most important discussions.  It's helpful to come to these sessions with your questions, whether they seem complicated or simple.  Also, Kim recommends avoiding any financial advisor who earns a commission for your investments, as they have their commission in mind, rather than your unique needs.  Choose an advisor who is a"fee-only financial advisor," meaning that you pay them a flat fee for their time and advice.  The National Association of Personal Financial Advisors, NAPFA, has great advice about How to Find YOUR Financial Advisor.
And to keep up with the latest research about Retirement and Finance, as well as learn important information that can help you in your own financial planning, be sure to read Kim's blog, Squared Away Blog at www.SquaredAwayBlog.bc.edu.
Jazz saxophonist, Paul Klemperer joined us, once again, from here in Austin to let us know where he's been performing and we played some of his tunes.  Paul has recorded 6 CD's so far and will be recording this summer, while in Boston for the summer.  You can catch Paul's jazz performances in Austin every Wednesday night at the Skylark Lounge until he leaves for Boston at the end of June..and then again after his return in September!  Paul will be performing all around the New England area throughout the summer.  To check out his performance calendar and to purchase his music on CD or on download, as well as to read his educational essays about music, find out about his music classes, and to book him for a performance, check out his website: pksax.com.  Also, be sure to check out his Facebook page.  (His music is also available on CDBaby, Amazon, and iTunes.)
And Dr. Mara discussed "Laughter as the Best Medicine!"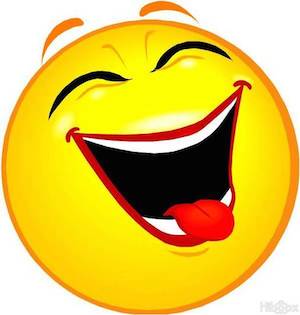 Listen to the podcast right HERE!