Happy Memorial Day weekend!!  It was a GREAT show!! If you missed it, we've got you covered!   You can hear it all right here!

Speaker, Counselor, Suicide Prevention Specialist, and Author of Make It To Midnight: Learning to Live When You Want To Die, Jim Denning joined us to discuss his book and the prevention of suicide.  Find out more about Jim, his counseling, the Make it to Midnight private FB support group, and this excellent book by going to MakeItToMidnight.org!  You can also find all of Jim's contact info. right there!!  If you or someone you love is experiencing thoughts of suicide, there is help!!  Jim, his book, and his on-line support group are excellent resources to help!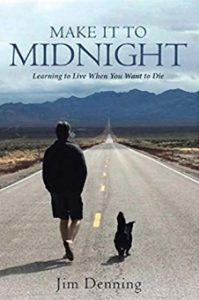 Jazz Saxophonist, Paula Atherton, joined us once again from NYC to tell us about her latest music and places she's been performing.  And we played some of her original music!  Paula has been busy, just returning from performing at a jazz festival in Madrid and she's performing around the NY area, as well as at several jazz festivals around the nation this summer!  She also has 5 CD's recorded already and is working on the 6th, which is expected to be released in early 2020.  Find out Paula's performance schedule, watch her videos, download her music, and more, all at PaulaAtherton.com.  Her music is also available at Amazon, iTunes, and everywhere music is sold!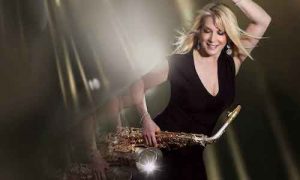 Dr. Mara gave another sneak peek into her book, The Passionate Life: Creating Vitality & Joy at Any Age with a discussion about Self-Care in order to Better Follow Our Passion
.Listen to the podcast right HERE!