Missed the show?  It was AWESOME!!  But, no worries!  We've got you covered!  You can hear it all right here!

Dr. Michael DeMaria, integrative psychologist, author, poet, speaker and 4-time Grammy® nominated recording artist and a contributing poet/composer on the Grammy® winning children's album, "All About Bullies Big and Small," yoga/meditation teacher and the author and creator of the Peace Within Process™ for Integrative Wellness, joins us once again.  This time, Michael discussed cultivating Peace Within to create peace around us and in the world.  Find out about the Peace Within Process, an on-line retreat, on sale for 70% off all summer:  AllDayPeace.com.  Find out about Michael's consulting, his other books, CD's, subscribe to Michael's YouTube channel to watch his free videos (including the 7X7 challenge – 7 minutes of meditation for 7 days), and read his blogs, all at his website: MichaelDeMaria.com.  You can also go directly to his YouTube channel to subscribe to his videos.  Michaels chart-topping meditation music is available on iTunes and everywhere music can be downloaded, as well as his Pandora channel, under his full name:  Michael Brant DeMaria.  
Taylored Moment is a collaboration of love, sweat and tears, created by mother/daughter authors collectively known as Brianna Taylor.  They have written a series of books, Taylored Moment, the purpose of which is to help start the conversation that creates opportunities for an informal, judgement free dialogue between adults and young-adults alike, that surpass stigmas implemented by societal beliefs surrounding mental illness. In the books, each poetic short story, discussing today's relevant topics, is followed at the end by a Taylored Moment. Brianna and Taylor joined us from Dallas, TX to discuss this very important project!  Book 2 in the series will be out this October.  Find out more about Taylored Moment, as well as order Book 1 and pre-order book 2, by going to TayloredMoment.com.  You can also follow them on Instagram and Twitter.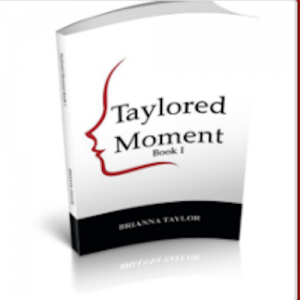 Veteran, James E. Neal: Bass player/vocalist in the group Tish & The Mizzbehavin was our guest artist to tell us about his history in music and about the band!  Tish & The Mizzbehavin are playing at Maggie May's in Austin until the end of July (check the schedule to see which nights).  Then, they'll be playing regularly at the Alcove Cantina in Round Rock and Uncle Gary's in Pflugerville.  And MORE venues to come!  Find out where and when they're playing AND when they record their upcoming CD by following them on Facebook and Instagram!  
And Dr. Mara with another sneak peek into her book, The Passionate Life: Creating Vitality and Joy at Any Age.
Listen to the livestream and the podcast right HERE!