Missed the show?  It was AWESOME!  You can listen right here:

We were joined live in the studio by Bruce Kravitz and elder law attorney, Siobhan Florek, mediation partners of Elder Peace Partners, to discuss Elder Mediation! You can find out more about this much-needed service by going to: ElderPeace.com.   You can also call them at:  512-454-6542.
Laura Gelezunas reported in from the retirement paradise south of the border, Puerto Vallarta, MX!  Now is the perfect time to find a place to live for the winter in Vallarta and Laura can help:  Laura@RonMorgan.net.  Laura spoke about eating healthy food and drinking clean water in Vallarta.  Find out all of the latest for retirees in Vallarta by going to: BanderasNews.com.
Aarin Hartwell spoke about kite boarding across the United States!  You can follow her as she tours the country, demonstrating kite boarding, with Core Kites USA, by going to: #CoreTour on Facebook.  Also, Aarin is organizing the upcoming Island Folk Festival on South Padre Island.  Check it out, Sept. 10-13, at Clayton's Beach Bar & Grill.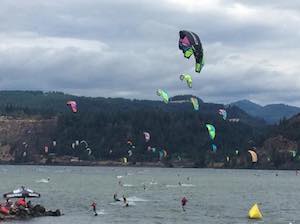 And… Food & Mood with some simple steps for powerful results.
You can listen to the podcast right HERE!