Missed the awesome show?  No problem!  We've got you covered!  You can hear the whole thing right here!

Joining us from Illinois, Holly Barker, Founder and President at Grief Resource Network, LLC and Grief Anonymous, an international Online Grief Support Organization and Owner of the Launching Pad Drive-in and the iconic Gemini Giant on Route 66.  Grief Anonymous has on-line grief support groups 24/7!  And, if you live in the Chicago area, Holly runs a live support group at the Launching Pad restaurant on Wednesdays!  Find out about Grief Anonymous and, if you're dealing with grief, get help from the support groups by going to:  GriefAnonymous.com.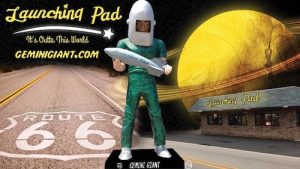 Also, Marianela Ramirez-Watson, coordinator of the refugee program at Good Neighbor Settlement House in Brownsville, TX, joined us to discuss their compassionate work with legal asylum seekers at the border and how we all can help.  Each day, hundreds of asylum seekers, mostly families with young children, who have been vetted and processed by ICE and Border Patrol, found to be safe and honestly running from danger, are dropped off with nothing but a bus or plane ticket to meet their family sponsor somewhere in the U.S. (paid for by their sponsor).  GNSH provides showers, a place to sleep if they are not leaving until the next day, food, snacks for their trip, clean clothes, and a back pack with a pillow and blanket, as well as maps of how to navigate the bus system to get to some other part of the country.  Volunteers are working selflessly 18 hours per day and could use more help. You can donate money or needed supplies…or your time (they'll take volunteers from anywhere in the country and many students have spent their vacations with them).  Find out how to volunteer or donate and what supplies might be needed by going to: www.goodneighborsettlementhouseinc.org. Remember, it's not possible to truly live a Passionate Life without COMpassion!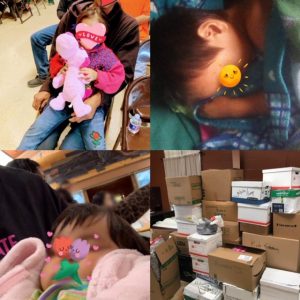 Dr. Mara  on living a passionate life and another sneak peek into her book, The Passionate Life: Creating Vitality & Joy at Any Age.  This time:  Breaking out of our cocoon and allowing ourselves to dream/follow our dreams no matter our age.  
Listen to the podcast right HERE!
And check out Dr. Mara's most recent FB Live video, Allowing Ourselves to Dream, right HERE on Facebook and HERE on YouTube!