Missed the program?  It was great and you can hear the podcast right here!

And you can ALSO listen on Apple podcasts right HERE! 
Iowa Long-Term Care Ombudsman and former Iowa Congressional Candidate, Kim Weaver-Fritzche, returned to the show!  This time, Kim discussed the importance of advocating for our elderly loved-ones in Long-Term Care.  Kim and Dr. Mara had a discussion about the resources for family members and powerful ways to advocate.
Looking for the right nursing home?  Kim advises to check out CMS Nursing Home Compare.  Specifically, look for turn-over (less is better) and number of agency staff (less is still better.).   
Is your loved one in long-term care?  Every state has a long term ombudsman program.  Contact your local ombudsman!  They can be a confidential resource to guide you in your advocacy and/or step in and advocate for your loved one for you.  AARP has a guide for: How to Find the Long-Term Care Ombudsman in Every State.
And Dr. Mara with more about living with passion no matter our age, in an uncertain world… and the start of "lessons from my mom."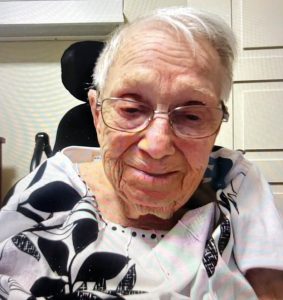 Listen to the podcast right HERE!  And on Apple podcasts right HERE!