Missed the show?  It was AWESOME!!  No worries because you can hear it all right here!

You can also hear it on Apple podcasts right HERE!
Professor, Chan Hellman, Ph.D. is internationally renowned for his work on building a hope centered response to trauma.  Chan has focused his work on sharing the science and power of hope in our ability to overcome trauma and thrive. Chan is a professor in the Anne & Henry Zarrow School of Social Work at the University of Oklahoma, Tulsa, and is Founding Director of the Hope Research Center. He also holds Adjunct Professor appointments in the OU College of Public Health and School of Community Medicine.
Dr. Chan Hellman joined us to discuss the book he co-authored with Casey Gwinn J.D, Hope Rising: How the Science of HOPE Can Change Your Life, the scientific findings about hope, the importance of hope, and what is HOPE (vs. a wish or a prayer).  Find out more about Chan's research on hope, his book, his workshops, and more resources to nurture hope at www.chanhellman.com.  His book is also available on Amazon.  Check out his TED Talk HERE!
We heard from the twins Ruben and Minerva in Bay of Banderas on travel to Mexico City.
And Dr. Mara with Gratitude for living a more passionate life.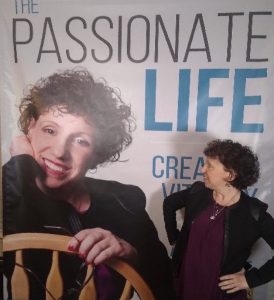 Listen to the podcast right HERE!  And on Apple podcasts right HERE!