It was a great program and you can hear it all right here!
And also on Apple Podcasts!
Robert Glazer, Wall Street Journal and USA Today Bestselling Author, returned to the program.  A regular columnist for Forbes, Inc. and Entrepreneur, his writing reaches over five million people around the globe each year who resonate with his topics, which range from performance marketing and entrepreneurship to company culture, capacity building, hiring and leadership.
This time, Bob discussed his latest book,  How to Thrive in the Virtual Workplace: Simple and Effective Tips for Successful, Productive, and Empowered Remote Work.   Find out about all of Robert's books, including How to Thrive in the Virtual Workplace, and his on-line courses, including the course based on this book, listen to his podcast, subscribe to his motivational blog, Friday Forward, and contact him, all at RobertGlazer.com.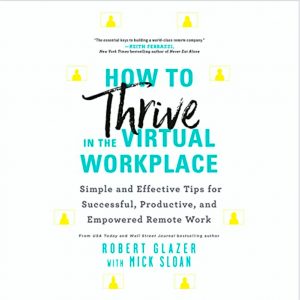 Also, Musician,  Patrick Trahan was back discuss what he's been doing, since we spoke last in 2015, and we played some of his music.  We learned that he had a hit single and, over the past year, he's written and recording quite a bit of music that will be released on his album at the end of this year or the beginning of next.   Keep an eye open for his album and for his latest events, now that venues are opening up in Texas, listen to some of his music, and contact him to book a private event, by going to:  PatrickTrahan.com.   You can also follow him on FB for all of his upcoming events:  facebook.com/trahansax.
And Dr. Mara with more about reconnecting to passion.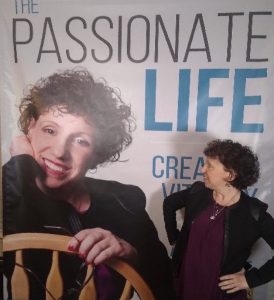 Listen to the podcast right HERE!  And on Apple podcasts right HERE!