Happy Memorial Day Weekend!  We had a great show and you can hear it all right here!

And now also available on Apple Podcasts!
Musician, author, yoga and meditation teacher, and Interfaith Minister, Reverend Gudjon Bergmann returned to the show to discuss coping with isolation fatigue, the idea of isolation as showing compassion, and his meditation-based novel!
Rev. Bergmann is the author of over 25 books, a weekly contributor to Medium, and the leader of Harmony Interfaith Initiative.  Find out more about Rev. Bergmann, his books, his blogs, his organization, his music, yoga, his services at ordaining weddings, or contact him for some guidance, all at: InterfaithRev.com.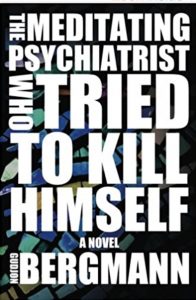 And Dr. Mara with more on living a passionate life in the time of Covid.
Listen to the podcast right HERE!  And also on Apple Podcasts after the show right HERE!