Thank you to Guest Blogger, Kimberly Hayes!
Protect Yourself From S.A.D. With These Winter Care Tips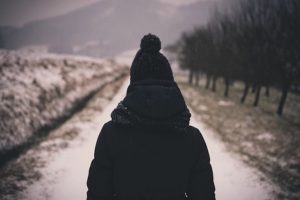 Do the winter months cause you to feel down? If your emotions seem to dip with the temperatures, you may be dealing with more than a winter slump. You may be experiencing the effects of seasonal affective disorder (S.A.D.). How do you prevent S.A.D. from draining you in the winter? With a few simple self-preservation strategies.
 Dedicate More Time to Simple Self-Care
 As the days grow shorter and colder, it can be all too easy to let your self-care habits stray off course, but that will only make your S.A.D. symptoms worse. Maintaining basic self-care, from exercising, eating and sleeping well, or simply caring for your appearance, is crucial for the proper preservation of your mental health. In fact, if you are affected by S.A.D., you should make more of an effort to focus on self-care, even before winter arrives. That may mean adjusting your schedule to allow more time for these healthy habits or adjusting your routines so you can fit them into your day. If your normal fitness schedule has you running outside in the evenings, look into joining a gym to maintain your fitness goals during the winter. You can also pick up some home gym gear to make working out more accessible, or get really adventurous with some new winter sports.
 Find Ways to Connect With Other People
Focusing on yourself is important when you are dealing with the effects of S.A.D., but it's also important to spend time with other people. Just like regular exercise, routine socialization is vital for mental health maintenance. When you have healthy relationships with your family, friends and even community, you are likely to feel happier and more content. Though going out and getting together with people can be a challenge in the winter, especially during the busy holiday season, there are some methods for maintaining your social calendar throughout the year. Bring the company to you by hosting a fun holiday get together or a casual game night. If your friends and family members are out of town, try volunteering in your community to make positive connections.
Discover New Winter Hobbies and Fun
 Hobbies are more than just fun. Pursuing your passions can actually provide a very real boost to your mental health. But for many S.A.D. sufferers, the colder winter months mean giving up their preferred hobbies, like gardening or hiking. When winter cuts you off from your regular pastimes, you may need to look for other activities that give you joy and comfort, like skiing or growing an herb garden indoors. If cost is a concern, look into budget-friendly winter hobbies that will help you get through the season. Snuggle up by the fire with some upbeat books or spend some time exploring your artistic talents. Painting can be an especially effective method for releasing stress and preventing feelings of depression, and you can usually find well-priced supplies during holiday sales.
Invest in Therapies to Treat Your Symptoms
 Sometimes, self-care and healthy habits are not enough to help you cope with S.A.D. In fact, those depressive emotions you are feeling may be directly related to the lack of sunlight during fall and winter. To combat your feelings of depression without the harmful effects of UV rays, many people with S.A.D. use specialty lamps that replicate the positive properties of natural sunlight. These therapeutic S.A.D. lamps can be used throughout the winter as an effective treatment for your S.A.D. symptoms and may improve sleep as well. If light therapy is not working, it may be time to ask yourself whether you are dealing with S.A.D. or another longer-lasting mental health issue. S.A.D. and depression can have very similar symptoms, so it's important to know the difference and know when it's time to seek more serious help for your condition.
You don't have to let S.A.D. wreck your winter fun. Just remember to be extra kind to yourself and seek out self-care practices that nurture your emotions.
Kimberly Hayes
Kimberly Hayes enjoys writing about health and wellness and created PublicHealthAlert.info to help keep the public informed about the latest developments in popular health issues and concerns. In addition to studying to become a crisis intervention counselor, Kimberly is hard at work on her new book, which discusses the ins and outs of alternative addiction treatments. As someone who suffered from an eating disorder, Kimberly knows what it's like to feel lost and helpless in the face of adversity.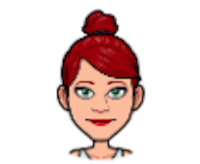 Photo Credit: Pixabay