Missed the show on livestream?  It was GREAT!  No worries, though, because you can hear the entire podcast right here!  

And you can ALSO listen on Apple podcasts right HERE! 
We were joined from Florida by vegan chef and author of the new vegan cookbook, Oh So Yum!  Inspiring Others to Explore the Many Flavors of Plant-Based Nutrition with Everyday Favorites and Weekend Fun Food, Lori Gibson.  Lori talked about eating a plant-based diet for nutrition and enjoyment, along with some tips for transitioning to a plant-based diet.  
.Lori's book has just launched and it's now available on Amazon! She is offering a free promotional giveaway for listeners of this show!  For the first 15 people who send proof of purchase of the book and mention Blog Talk Radio to Lori@OhSoYum.org, you'll receive a FREE sample size bottle of Lori's absolute favorite vinegar: Delavignes Balsamic Condimenti.  (Restrictions apply).  
Be sure to follow Lori on Facebook for more tips and recipes!  (And delicious photos of her finished products!)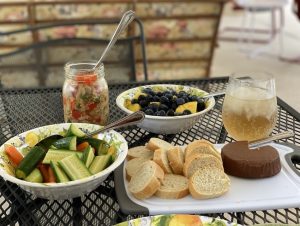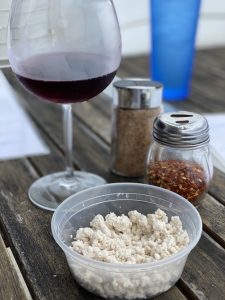 Producer Art Mendoza told us about his whirlwind trip to Bay Of Banderas from Vallarta, Bucerias, La Cruz, Punta Mita and San Pancho, where he saw the friends of this show, the Twins from Bay of Banderas, Ruben and Minerva!
Join us here each week to learn more about living a passionate life! 
Listen to the podcast right HERE!  And on Apple podcasts right HERE!