UPDATE:  The quote in the blog has been found to be attributed to William Lonsdale Watkinson.  
Dr. Mara's latest blog in Ariana Huffington's ThriveGlobal.com:
Read HERE: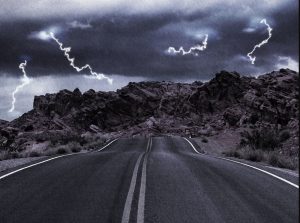 Your Passionate Path Is Not Blocked:
Maybe You're Being Called to Follow Your True Dharma Right Now 
With a pandemic wreaking havoc on what we thought to be "normal," many are feeling that their path of passionate living has been blocked. They're spinning their wheels.  They have to just wait until the world is back to "normal," before proceeding. 
But, here's the thing. We are in the darkest time in the world that we have experienced for generations.  No time darker has existed in my fifty-eight years.  We are in a midst of a pandemic that has affected livelihoods, public health, and social interactions.  Added to that is the anger and fear due to political divisions and with more obvious social injustice.
Maybe this "diversion" that we've had from our path of passion, this "detour," is really an opportunity for each of us to dig deeper to find our true dharma.   Read more HERE…