Missed the show?  It was AWESOME!  You can hear it right HERE!

Libby Fordham, whose blog went viral in July, joined us LIVE from MELBOURNE, AUSTRALIA, where it was already Monday morning, to discuss her thoughts about working our lives away, being female, being human and more!  It was a really interesting discussion.  I feel we could have talked for hours!! Libby Fordham has worked as a freelance PR professional for the past twenty years. She has been engaged by the Australian Government, business, community and the not-for-profit sectors in areas of transport, infrastructure, sustainability, major events, health, policy delivery and lifestyle among other thing…and she writes a Blog, discussing issues in the world of communication and issues about LIFE.  You can find out more about Libby AND read her blog by going to: LibbyFordham.com.au.
Jazz saxophone player and jazz music educator, Paul Klemperer, joined us from Austin to talk about his music and we played some of his original music.  Paul just returned from a Texas Jam Jazz Cruise, leading workshops while on a ship in the western Caribbean.  He taught music lessons, as well as listening skills for jazz lovers and jazz history on the ship.  Check out TexasJazzJamCruise.org/Austin-Jazz-Alliance to find out about next year's cruise!  You can check out Paul's website to see where he's playing, to buy his CD's, and to read his educational blogs about jazz at: PKSax.com.  Check out Paul's upcoming Festivus Show at the Spider House Ballroom on December 18.  He is also playing regularly at the Skylark Lounge every third Wednesday of the month. Both of those are in Austin, TX.  And MORE!  
Veteran, Master Sergeant Will Williams returned to the show to let us know about the great honor he received.  MSG Williams was awarded the Service to Mankind Award!!  He was chosen out of 13,000 people throughout the U.S., Canada, and Mexico!!  Way to go Will!!  We at Dr. Mara Karpel & Your Golden Years want to extend a sincere and hearty CONGRATULATIONS!!  You deserve it!!  That's amazing!!  MSG Williams is involved in numerous organizations to benefit veterans, non-veterans, and children.  He is now working on a benefit Chili cook-off to raise money to help children of military service members to celebrate Christmas this year.  You can find out more about all of the great charities that Will is involved with and offer your support by e-mailing him at:  GWilliams@onxiti.com or call him:  512-468-8248.
And I spoke about staying calm and focused in spite of life's ups and downs!
We were broadcasting from beautiful South Padre Island!  Thanks to the Suites at Sunchase for letting us use their space to do the show!!  Sunchase has the largest rooms on SPI!!  Check it out at: SuitesAtSunchase.com.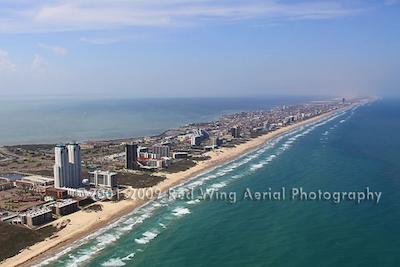 While on South Padre Island, I attended last night's concert as part of the fall concert series.  It was great!!  I got to hear musicians who have been on the show and musicians who will be on the show!  And our photographer, Fox Aguilar, of Fox Aguilar Photography  took pics of me with many of the musicians, such as Jake Cortez, Tomas Ramirez (the Jazzmanian Devil), Michael Longoria, Art Mendoza (producer of THIS show)….  I will be posting those pics soon on this website!  Thanks to an amazing photographer!
Next weekend is the last weekend of this years concert series.  Check it out here and find out about next year's series: Facebook.com/southpadreconcertseries.
And…you might notice that this website has a new face!!  Thanks to webmaster, Aaron Phillips, SyntechVentures.com!
Check out the show RIGHT HERE!