Missed the show??  You can listen to the podcast right here!
LIVE in the studio, chef, consultant, speaker, and committed plant activist, co-author of the bestseller, "Crazy Sexy Kitchen," and VP of Plant-Based Education for Rouxbe Online Culinary School, Chef Chad Sarno  joined us to talk about how to continue to eat healthy while enjoying the holiday season.  Chad spoke about his view of what is "healthy" eating and how to do it without having it cost a lot of money, taking a lot of time, or giving up good taste.  He gave lots of practical tips for shopping, cooking, and enjoying holiday meals, whether you're doing the cooking or you're doing the eating at someone else's house.  Check this website post again early in the week for a few of Chad's original recipe's!!
Chad also talked about Rouxbe Online Culinary School, which is right for any one who is interested in professional cooking OR at-home cooking.  Rouxbe has a 6-month class.  BUT, you can also become a member of the on-line program just to check out the archives of educational cooking videos, which include many practical cooking lessons focused on basic techniques….great for novices and experts!  Rouxbe is waiving the enrollment fee of $299 for all of my listeners.  To reduce your Rouxbe membership to zero, please redeem the code EVERYONECOOKS by entering it on Step 2 of the checkout page here: www.Rouxbe.com/membership.  Once you add the code and your credit card information, your initiation fee will drop to zero and you will only be charged the regular monthly fee of $4.99 per month. This fee gives you access to all home cook content on the site- hundreds of videos, classes and recipes at your fingertips! This offer has been extended for our listeners and is good until December 7th, 2014. 
 Also, stay tuned to www.Rouxbe.com for information on their upcoming Kickstarter for their physician-prescribed cooking courses.
AND…I'm very excited to be able to include some of Chef Chad Sarno's holiday recipes!!  Thank you, Chad!  These recipes are at the bottom of this web post, so check it out and happy cooking!!
World Champion sand sculptress Lucinda Wierenga spoke to us from South Padre Island after returning from California, where she did a commission for The Hyatt.  Check out Lucinda's sand castle lessons and upcoming sand sculpture events on South Padre Island, including a Texas State Championship and Sweetheart Sculptures for Valentine's Day, as well as Lucinda's beautiful inn by the beach, the Sandbox Inn (which includes private sand castle lessons), by going to:   www.SandyFeet.com.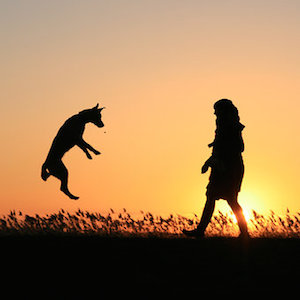 AND…10 tips for Riding Life's Ups and Downs with Joyfulness…AND having an Attitude of Gratitude!
What are you grateful for??  Keep a daily journal for the next two weeks.  Any surpasses??? How did you feel after doing this for a few days…a week…or two weeks?  I'd love to hear about it!  Send me an e-mail, post a comment to  my Facebook Page (DrMaraKarpelYourGoldenYears), or call in to the next show (December 7) at:  855-345-4720.
You can hear this show all right  HERE!
As promised, Chef Chad has some some of his holiday recipes to post here for you to use!!  Here they are!  I hope you will enjoy and please feel free to let me know how it goes!!  
 Recipes © Rouxbe Cooking School
Looking for that dairy-free nog recipe? Look no further! This holiday-inspired recipe is satisfying on its own, and you can add a shot of spiced rum, no matter what time of year.
Makes 2 large shakes
3 cups almond or non–dairy milk of choice
1 banana
1 tsp freshly zested nutmeg (using a fine zester)
1/2 tbsp cinnamon
3 tbsp agave or maple syrup
1 tsp almond extract
To prepare the almond nog, in a high–speed blender, combine all ingredients and blend until smooth.
Serve chilled or over ice.
*
These crostini are the perfect start to any dinner party. The creamy artichoke purée, paired with garlicky mushrooms and finished with freshly grated horseradish, really takes these to the next level.
Serves 4-5
Artichoke Purée
1/2 cup pine nuts (or walnuts)
2 cups artichoke hearts (from a jar)
2 tbsp lemon zest ( to 2 lemons)
3 tbsp chives (1/4 bunch)
2 tbsp olive oil
1/4 tsp sea salt
Mushrooms
1 1/2 cups wild mushrooms*
3 cloves garlic
1 1/2 tbsp olive oil
sea salt, to taste
freshly ground black pepper, to taste
Assembly
12-18 crostini
3-inch fresh horseradish root (for garnish)
Preparing the Artichoke Purée
To start, place the walnuts onto a tray and toast in the oven until golden, about 4 to 6 minutes. Once the walnuts are done, set them aside.
Strain and rinse the artichoke hearts and zest the lemon. Finely mince the chives and set aside.
Using a food processor, pulse together the walnuts, artichoke hearts, lemon zest, olive oil, and salt. Place this mixture into a bowl and fold in the minced chives. Taste for seasoning.
Preparing the Mushrooms
Note: while most wild mushrooms would work here, chanterelles work particularly well with this dish.
First, clean the mushrooms. Depending on their size you may need to cut up a few of the bigger ones. Leave some whole or in bigger pieces to give the dish more contrast. Next, mince the garlic and parsley and set aside.
Heat a fry pan over medium heat and add the olive oil. Once heated, add the mushrooms. Let the mushrooms cook for 3 or 4 minutes or until their liquid has been released and the excess liquid starts to evaporate. When the pan is almost dry, add the garlic and continue to cook for another 30 seconds or so.
Lastly, fold in the parsley and taste for seasoning.
Assembling the Crostini
To serve the crostini, place a spoonful of the artichoke purée onto each crostini and then top with a few of the mushrooms.
If using fresh horseradish, peel first and then grate a bit over top of each crostini, using a fine grater, such as a microplane. Serve immediately.
*
Creamy Garlicky Mashed Potatoes
These fluffy and oh-so-creamy mashed potatoes are first steamed and then whipped until ultra smooth and are paired with that extra garlicky kick. A perfect pairing for a plant-based holiday menu.
Serves 4-5
1 1/2 to 2 lb large red potatoes
1 tsp sea salt
½ cup non dairy milk
2-3 tbsp Earth Balance vegan butter
4-5 cloves of roasted garlic, lightly browned and mashed
sea salt, to taste
white pepper, to taste
To start, gather a pot and steaming basket. Add about one inch of water to the pot and bring to a boil.
In the meantime, peel and cut the potatoes in half or into even-sized, large chunks.
Once the water comes to a boil, place the potatoes into the steamer basket and place into the pot.
Sprinkle the potatoes with the salt and cover.
Turn the heat to medium and let steam until a knife inserted into the thickest part goes in with ease, about 20 to 30 minutes. The potatoes must be fully cooked or else you will have lumpy potatoes.
Note: You can substitute russets; however, they will not provide the same creamy texture. Yukon Gold potatoes can also be used with good results.
Once the potatoes are done, remove the steamer basket and drain the water from the pot. Place the potatoes into the pot. Cover the surface of the potatoes with a clean kitchen cloth for a few minutes. This will help to absorb any excess moisture.
To mash the potatoes, use an electric hand mixer on low speed to first break up the large chunks of potato. Then add the non dairy milk, vegan butter and mashed roasted garlic and whip the potatoes on high speed until smooth and creamy. Taste for seasoning and serve immediately.
Brussels Sprouts w/ Miso Sauce       
Tender, yet crunchy Brussels sprout leaves are finished with a delicious miso sesame sauce.
Serves 4
Miso Sauce
1 cup HOT water
1/2 cup light miso
1/4 cup mirin
1 tbsp rice wine vinegar
1/4 cup cane or coconut sugar
1 tbsp Garlic Confit (see recipe link)
2 tbsp sesame oil
Brussels
3 cups Brussels sprouts leaves
1 1/2 tbsp olive oil
1/4 cup Miso Sesame Sauce
sea salt, to taste
freshly ground black peeper, to taste
Making the Miso Sauce
To make the sauce, first gather and prepare your mise en place, including the Garlic Confit.
Next, blend together the miso paste, cane sugar, Garlic Confit, HOT water, mirin, rice wine vinegar—blending until smooth. Lastly, slowly drizzle in the sesame oil.
Note: Hot water is used as it helps the cane sugar melt. Alternatively, the whole sauce, minus the sesame oil, can be heated first on the stovetop and then blended.
Once done, set aside until ready to use. This versatile sauce can be used hot, warm or cold, either as a sauce or as a dressing. Any leftover sauce will keep for several days in the refrigerator.
Cooking the Brussels
To cook the Brussels sprouts, heat a wok or large fry pan over high heat. Once hot, add the oil followed by the Brussels sprouts. Cook for a minute or two – the leaves should still be crunchy, so be sure you don't over cook them.
Next, add the Miso Sesame Sauce and toss. Continue to cook for about a minute, just to heat the sauce through.
Finish the Brussels sprouts by seasoning to taste with salt and pepper. Serve immediately, to maintain their crispiness and vibrant color.
*
Braised Tempeh w/ Madeira Sauce   
Protein-rich tempeh is gently braised to infuse it with delicious flavor. It is then pan-fried and served with a stellar peppercorn Madeira sauce or also a great pairing with a wild mushroom gravy. This dish is a version inspired by chef Tal Ronnen of Crossroads Restaurant.
Serves 6
Braising the Tempeh
4 cloves garlic
one 2 inch piece of ginger
1/2 cup tamari
1/4 tsp sea salt
5 cups water
2 (8 oz) packages of tempeh
Tempeh Cutlets
3/4 cup unbleached white flour
1/4 cup nutritional yeast
2 tbsp onion granules or powder
1 1/2 tbsp minced fresh rosemary (optional)
sea salt, to taste
freshly ground black pepper, to taste
3 tbsp grapeseed or canola oil
Madeira Sauce
2 sm. shallots (approx. 3 tbsp)
2 1/2 tbsp olive oil
1 1/2 cups Madeira wine*
2 bay leaves
1 sprig fresh thyme
2 1/2 cups vegetable broth**
1/2 tsp crushed black peppercorns
1 1/2 tbsp cornstarch into a slurry w/ 6 tbsp cold water
2 1/2 tbsp Earth Balance vegan butter
Braising the Tempeh
To start, slice the garlic and thinly slice about 8 pieces of ginger.
In a large pot, combine the tamari, garlic, ginger, salt and water and bring to a simmer. To prepare the tempeh, cut each piece of tempeh into about 10 thin slices, diagonally. Add the tempeh to the pot and continue to gently simmer for at least 45 minutes.
Dredging and Panfrying the Tempeh
Once the tempeh is ready, drain onto a tray lined with a cooling rack—or something that will allow the tempeh to dry as it cools. Place the flour, nutritional yeast, onion granules, and rosemary into a shallow bowl and season with salt and pepper.
Next, dredge the pieces of tempeh in the flour mixture, making sure the pieces are completely coated. If you need more moisture on the tempeh dip them in the braising liquid before dredging.
To fry the tempeh, heat a large fry pan over medium to medium-high heat. Once hot, add the oil, followed by the tempeh. Cook for 2 or 3 minutes on the first side, or until nice and golden. Then flip and cook for another 2 minutes or so. Remove from the pan and set aside while you prepare the sauce. The tempeh will also keep well in a warm oven while you make the sauce.
Madeira Sauce
Using the same fry pan, add the olive oil and sauté the shallots over medium-low heat for 2 or 3 minutes, or until translucent and starting to brown. Next, add the wine, thyme, and bay leaves. Let simmer until reduced by half. *Note: Marsala wine also works well in this dish.
Once reduced, add the broth and the crushed peppercorns. Let the sauce cook for 20 minutes.
Meanwhile, go ahead and mix together the arrowroot and water.
***Note: You may need to use a bit more arrowroot or cornstarch to thicken the sauce; it really depends on how much your sauce has reduced and the final consistency you are looking for.
After 12-15 minutes, whisk in the arrowroot and water mixture. Once you have reached the desired consistency, let simmer for a minute or so to cook out any cornstarch flavor. At this point, turn off the heat, and if using, whisk in the vegan butter. Lastly, taste for seasoning.
To serve the dish pour this aromatic sauce over the tempeh once plated.
This dish goes particularly well with mashed potatoes and a big helping of leafy greens. Enjoy!
*
If you fear rich, decadent, intense desserts then you may want to skip this one. But for those chocolate lovers this is raw torte is bliss. To cut through the richness of the torte, pair with berries, sauce or compote with an acidic bite.
Serves 8
Crust:
1 1/2 cups raw pecans
3 tbsp maple sugar
1/2 tsp sea salt
1/2 tbsp cinnamon
1/4 tsp chipotle powder
Filling
1/2 cup raw almond butter
1/2 cup date paste
1/4 cup agave nectar (or substitute maple syrup)
4 tbsp coconut butter*
1 1/2 tbsp tamari
1 cup raw cocoa powder
1 vanilla bean, scraped
1/2 to 1 cup filtered water
Preparing the Crust:
To prepare the crust, in a food processor, blend all crust ingredients until finely minced, making sure they are not over blended to a paste. The consistency should resemble a graham cracker crust.
In a 9″-inch fluted tart pan, press the crust into the pan using your palms. Make sure it is firm along all the edges and the bottom. Set aside while you prepare the filling.
Assembling the Torte:
To prepare the filling, in a high–speed blender or food processor, combine all of the filling ingredients and blend until smooth.
If using a blender, fold mixture occasionally with a rubber spatula to avoid overheating and for optimum smoothness. This will ensure you do not wear out the blender engine. If it's very difficult to blend, add a touch more liquid.
Ultimately, the final mixture should still be quite thick, so do not add too much water — less is more. This will ensure the torte sets nicely. The amount of water you will need will depend on how thick your date paste was and what type of machine or blender you are using.
Pour the chocolate filling into the tart crust. Place in the freezer for about 20 minutes to firm up, or in the refrigerator for about an hour to fully set.
*Note: To make this filling into a pudding rather then a torte, use only 3 tbsp of coconut butter and add a bit more water. Serve in small bowls, chill and then garnish with your favorite topping.
To serve the torte, dust a plate with cocoa powder and place a slice of the torte, and serve with Drunken Berries, or favorite berry sorbet.
Note: The best way to slice the torte is to fill up a tall jug with really hot water. Place your slicing knife into the hot water for a few seconds and then remove the knife, wipe away the water and then make a cut into the torte. Repeat this step for every cut you make — this will ensure a much cleaner cut.