It was another AWESOME show tonight!!  You can listen to the whole thing right HERE at THIS LINK!
What an interesting and inspiring interview with writer, speaker, wellness coach, and yoga guide, Quentin Vennie, who joined us from NYC to discuss his own self-transformation, overcoming an anxiety disorder and addiction to anti-anxiety medication, and how we can each transform our own lives to overcome obstacles!  Quentin talked about his "Trinity of Wellness," including juicing, yoga, and meditation.  Quentin coaches his clients to find what works for them to bring about improved health and wellness.  Quentin's wellness coaching program works with people around the nation and around the world.  Find out more about Quentin's wellness coaching, read his blogs, and read his articles published on websites, such as Mind Body Green, by going to: www.QuentinVennie.com.  You can also contact Quentin at:  info@QuentinVennie.com.
Austin's musician, Jimi Berg, joined us right in the studio to talk about his music and his band, The Jimi Berg Band.  We played some of his original music.  You can hear more music played by the Jimi Berg Band…and purchase their CD's, by going to: www.ReverbNation.com/TheJimiBergBand.
Laura Gelezunas reported in from the retirement paradise south of the border, Puerto Vallarta, MX.  According to Laura, the "snow birds" are flocking down to Vallarta and activities are picking up.  There are all sorts of social gatherings and parties happening right now.  In addition, many charity organizations are increasing their activities, now that the retired expats are returning to Vallarta.  Speaking of health and wellness, there are loads of yoga classes, meditation classes, tai-chi, lots of juicing…  There are still rentals left for the winter, but they're going fast.  You can contact Laura directly to find out about rentals and sales:  Laura@RonMorgan.net. To find out more about the activities in Vallarta…and also about housing, go to: www.BanderasNews.com.
And for Epilepsy Awareness Month, I discussed some of the facts about Epilepsy.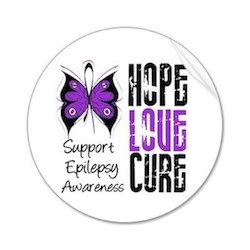 Listen to the whole show right HERE!