Missed the show?  No problem!  You can hear it all right here!  It was AWESOME!

Happy Cinco de Mayo!!
Bob Bacheler,  MSN, CCRN, CFRN, CDP,  and Managing Director of Flying Angels joined us to talk about this non-emergency medical transport company, staffed by nurses and doctors!  Find out more about this great service by going to:  FlyingAngels.com.  Also, check out what clients have said about it on Google!
FlyingAngels.com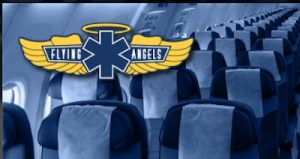 Tonya McDaniel, MS, CIG, Education Supervisor for Family Integration Learning at the Dallas Zoo joined us to discuss their program for adults with dementia interacting with animals at the zoo, called Wild Gatherings.  The Dallas Zoo has partnered with the Alzheimer's Association to have this program one Monday per month from September thru May.  The last even for this season will be on May 20 and the theme is Great Apes, where you will get to see the two baby gorillas!  You can register for Wild Gatherings at CommunityResourceFinder.org or by calling the Alzheimer's Association:  1-800-272-3900.  And you can contact Tonya directly at:  TonyaMcDaniel@DallasZoo.com
Tonya.McDaniel@DallasZoo.com
Dr. Mara gave a sneak peek into her book, The Passionate Life, and a discussion of Getting Back on the Path of Passionate Life When Life Has Thrown in a Few Wrenches.
Listen to the podcast right HERE!