Missed this AWESOME program?  We've got you covered!!  You can hear the whole thing right here!  And you can get all of the important links below!

Director, Sean Danby, and, Filmmaker, Rob Quartly, joined us from Toronto, to discuss their labor of love, griefstories.org, a video platform with real stories and information about grief, filmed by professional filmmakers and vetted by healthcare experts. Grief Stories is accessible anywhere, anytime and is a community health resource for people facing grief.  Check out GriefStories.org, available day and night…even at 3am, when you might need it the most.  This site also has videos for mental health providers and will soon have videos for those who want to be most supportive to loved ones dealing with grief…and will soon have recommended resources.  Sean and Rob invite you to send feedback through the website, if you have used it.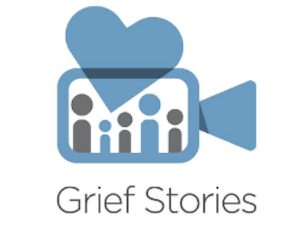 Sergio Cordova joined us from Brownsville, TX to tell us about Team Brownsville and their mission to assist immigrants who are legally seeking asylum, providing supplies for living….and how YOU can help!  Remember:  It's not possible to live a passionate life without compassion for those outside your network!  Team Brownsville is active in bringing food, clothing, blankets, toys, and anything else needed, daily, for living to those families waiting on the Mexico side of the bridge to be allowed to cross into the U.S. and request asylum.  They are literally living on the street.  They are also helping those asylum seekers who have been released from detention and dropped off at the bus station with a bus or airplane ticket to meet their family members anywhere in America to wait for the next step in the process.  These newly released asylum seekers have no money, food, and only the dirty clothes they are wearing.  Team Brownsville brings them food, clothing, back packs with supplies for a journey, and helps map out their long multi-leg bus rides or airline travel.  In addition, Good Neighbor Settlement House provides overnight housing if their bus or plane is not leaving until the next day, so that they don't have to sleep in the bus station.  You can help by donating much-needed items on the Amazon Wish List (click here for link) or donating money to Team Brownsville's Go Fund Me page (click here for link).  Both links can be found on the Team Brownsville FB page.  And the Good Neighbor Settlement House completely relies on donations, so you can help by donating to them!
Paul Martin Bankowski (who recorded with our producer Art Mendoza) joined us to talk about Camp Gladiator providing an opportunity to work out with others and have the social interaction along with workouts for all levels and ages.  Also, we got to hear some of his original music.  Find out how to find work outs near you at:  CampGladior.com.
And Dr. Mara gave a sneak peek into her book, The Passionate Life: Creating Vitality & Joy at Any Age, on the power of living a purposeful and passionate life to create joy withiShe'll also answer a question she received via e-mail about Gratitude.  And some NEWS that you might be able to USE!
Listen to the podcast right HERE!