Missed the program?  It was great!!  You can hear the entire show right here:

And also on Apple Podcasts!
Born and raised in Iceland, musician, author, yoga meditation teacher, and Interfaith Minister, Reverend Gudjon Bergmann is the author of over 25 books, a weekly contributor to Medium, and the leader of Harmony Interfaith Initiative.  In his work, Gudjon combines his passion for spirituality and religion with his deep interest in human psychology and two decades of experience as a workshop facilitator and professional speaker.  Gudjon returned to the show, live from Austin, TX.  This time, he discussed his latest book, Monk of All Faiths.  Gudjon gives a workshop through the Compassion Initiative once per year, with the next one, "Our Shared Humanity," coming up on January 2022.  You can find out more about Gudjon, find his many books and blogs, order this book and all of his other books, find out about his workshops and about hiring him to give a workshop, and listen to his music, all at:  gudjonbergmann.com.  Monk of All Faiths is available for FREE on Kindle until midnight today (August 15, 2021) at Amazon.  
Musician, Cass Clayton, joined us from Denver and we played some of her newest music, written during the pandemic. Stay tuned for her album to drop, but, meanwhile, the two tunes we played on the show are available for download at everywhere that downloadable music is sold under her name, Cass Clayton.  Find out where Cass is playing, buy her CD's, watch her music videos, etc., all at:  cassclayton.com.
Twins, Minerva & Ruben were back in Bay Of Banderas, Mexico, to take us to another Mexico travel destination.
And Dr. Mara with more on living the passionate life through obstacles.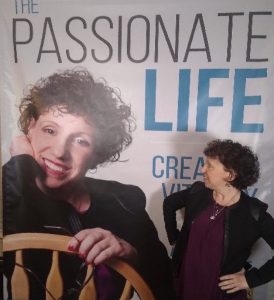 Listen to the podcast right HERE!  And on Apple podcasts right HERE!