Missed the program?  It was AWESOME and you can hear it all right here!

And you can also listen to the podcast on Apple Podcasts!
Grief counselor, Jenny Dilts, joined us to discuss finding LIFE and BEAUTY growing from the ASHES of grief.  Find out more about Jenny and her virtual grief counseling by going to:  GrievingCoach.com.  You can also follow Jenny on LinkedIn and join her FB grief support group page!  Also, check out:  LetsReimagine.org for further resources.  
Also, Lindsay Wells, a native Austinite now living in Los Angeles, joined us to share some of her music.  Find out more about Lindsay and download her music at:  lynzwells.com.  When things open up, you can find out where she'll be playing!  Also follow Lindsay on Instagram and on Facebook.  Her music is also available on iTunes and Spotify.
Dr. Mara on finding our passion in uncertain times.  Today's focus was flexibility and forgiveness.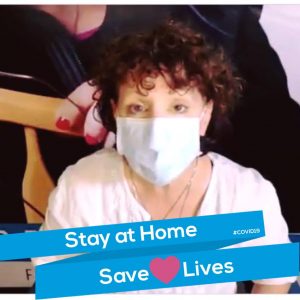 Listen to the podcast right HERE!   And on Apple podcasts right HERE!