Missed the show?  You can hear it all right here!  It was awesome!
And now also available on Apple Podcasts!
Family Sociologist, Teen and Parent Communication Coach, often referred to as the Teen and Parent Relationship Whisperer, & Bestselling Author of How to Raise Respectful Parents: Better Communication Tips for Teen and Parent Relationships, Laura L. Reagan, joined us from South Padre Island to discuss the issues encountered for grandparents raising their grandchildren and special issues related to the current pandemic.  Laura offers coaching for parent/grandparents and teen relationships via Zoom with clients anywhere in the nation and she's offering an on-line course, Turn Your Teen Around by Tuning Into Yourself.  Find out more about Laura's coaching, course, and read her blog at:  LauraLReagan.com.  The book is available on Amazon!
Check out Laura's sample open ended question list called Conversation Starters on her website, to help grandparents, so that you  don't have to dream up questions to ask your grandteens in order to have a deeper communication!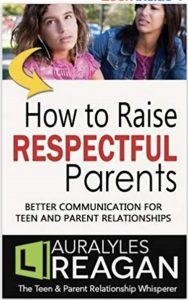 Also joining us from South Padre Island, International Sand Sculpture artist and close friend Lucinda Wierenga AKA Sandy Feet told us what's happening on the tourist destination, South Padre Island.  Check out the Sand Castle Village across the street from Louie's Backyard.  The theme of the sculptures right now is graduates of 2020.  Sandy also spoke about creating sandcastles in your own backyard by using a sandbox, some sand, and little bit of dry clay.  Running out of at-home activities, want to get outside, now that the weather is beautiful?  Check out Sandy's websites:  SandyFeet.com, SandcastleCentral.com, and SandcastlesMadeSimple.com, and her book, Sandcastles Made Simple, for tips on making your own sandcastles in your back yard!  You can follow Lucinda on Instagram:  @Sandyfeet and on Twitter:  @Sandy Feet.
And along the way, Dr. Mara on finding meaning and passion in the midst of this crazy time that we're in and some thoughts about a life well-lived.
Listen to the livestream and the podcast HERE!  And also on Apple Podcasts after the show right HERE!