We are so grateful to have been able to create this show that we hope will be healing and inspiring for listeners, so that you may become part of the solution.  You can hear this special show, all about Ukraine, with beautiful music and ways you can help, all right here.  This program had no commercial interruptions and we went on for a full hour and 45 minutes.  We hope you will enjoy this podcast, if you didn't get to hear it live.
And you can ALSO listen on Apple podcasts right HERE!
This was a special program in support of Ukraine with Love and Peace…and how YOU can help.
Ed Hockfield, Chair of the Board for HFLA of Austin, a partner of Shalom Austin and Jewish Family Services of Austin, joined to discuss their effort to help refugees from Ukraine and how listeners can be part of the various fundraising and support initiatives for Ukraine.   Find our about interest free loans to help someone you know in Ukraine at HFLA.org.  You can also donate, volunteer, and find receive briefings twice per week about Ukraine and Ukrainian refugees at the very well-vetted national organization:  JewishFederations.org.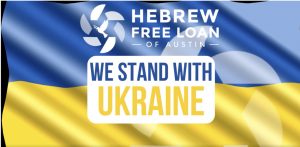 And then Russian-American world-renowned cellist, Tanya Anisimova, played for us to spread the beauty of Love through her music with her compositions and conversation.  We had very open and real discussions about what's happening in Ukraine and why it affects ALL of us, even those who might not have a personal connection to Ukraine.  We played Tanya's pieces all the way through to feel it in our hearts and she also performed live on-air.  We did not rush through and our discussion with Tanya and her music lasted for a full 90 minutes of the program.  Find out more about Tanya and listen to her music at her TanyaAnisimova.com, on her Facebook page, on her YouTube channel, on her Instagram, and her music is available for download on iTunes and all places where downloads are available.  She told us that there are ways to donate, if we watch Freedom.ua.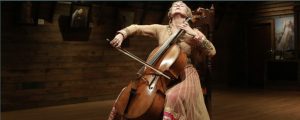 And Dr. Mara gave some that YOU can donate or volunteer to help Ukrainian refugees and those who are in Ukraine.  
Mila Kunis and Ashton Kutcher Go Fund Me page:   money raised goes to Flexport.org and Airbnb.org to provide relief supplies to refugees.
St. Jude's Research Hospital has helped several refugee children in the U.S.
And, as Tanya told us, just keeping the news alive by posting news about Ukraine from reputable news outlets onto our social media and sending positive messages on social media to Ukrainians helps to keep their spirits high, while they are in the midst of this struggle.  When we're feeling depressed and/or helpless, the best solution is to be kind, compassionate, and generous.  Be the solution and be the peace you want to see in the world.
СЛАВА УКРАЇНІ!  Glory to Ukraine!