Missed the show?  It was great!  No worries, though.  You can hear it all right here!

And you can also hear it on Apple Podcasts!!
We were joined by Howard Covitz, PhD, ABPP, NCPsyA.  Dr. Covitz is a psychologist-psychoanalyst.  For many years, he was the Director and on the Training Faculty of They Psychoanalytic Studies Institute (PSI/IPP) in Philadelphia.  He was a member of the Board of the National Association for the Advancement of Psychoanalysis and has taught mathematics, psychology, statistics, and post-professional seminars.  With his book nominated for the Gradiva Psychoanalytic Book of the Year, Dr. Covitz has also contributed his writing to books and blogs related to his passion of exercising his civic duty of staying aware and active in our country's political process.  His passions also include his roles of Father, Grandfather, Citizen, and Therapist. 
Dr. Covitz discussed Mental Health, what is it?  And he gave us his "commandments" for better mental health, with more focus on the health and less on the symptoms.  We also had an interesting discussion about how staying socially aware and involved benefits our mental health.  Find out more about Dr. Howard Covitz and read his articles and books:  HERE!  You can also e-mail Dr. Covitz for more information at:  hhcovitz@aol.com.  His book, Oedipal Paradigms in Collision, is available on Amazon.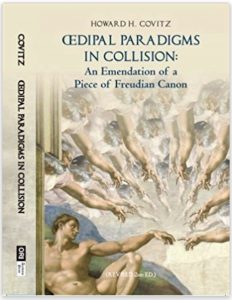 Producer, Art Mendoza/Accomplice Entertainment, filled us in on the first day of the events he's producing at The Backstage during SXSW2020 here in Austin, TX!  (Including Dr. Mara's live videotaping of Dr. Mara Karpel & Your Golden Years on Friday, March 20.  Show up at 5:30pm to be part of the studio audience.  The first 100 people to arrive will receive a free copy of Dr. Mara's The Passionate Life:  Creating Vitality & Joy at Any Age.)
Also, Dr. Mara with more on self-compassion and self-care for a more Passionate Life.
Listen to the podcast right HERE!  And now on Apple Podcasts right HERE!