Missed the show?  You can hear it on podcast right here!

And also on Apple Podcasts!
We were joined by Renowned Education Speaker and Builder of 5 Successful Schools, Dr. Steve Perry!
Dr. Steve Perry is a motivational speaker and the educator Oprah Winfrey, Sean "P-Diddy" Combs, Bishop TD Jakes and Steve Harvey call on to offer insight to parents and children. He is the author of several books, including Push Has Come to Shove: Getting Our Kids the Education They Deserve–Even If It Means Picking a Fight.
Dr. Perry gave us his insights about education at this uncertain time in America.  Dr. Perry's 5 successful charter schools, Capital Prep School in Harlem and Connecticut, have gone virtual during the pandemic and he plans to create virtual schools for student education around the nation and the world.  Find out more at www.DrStevePerry.org.  Also, be sure to follow Dr. Perry on Facebook, LinkedIn, Twitter, and on Instagram.
Dr. Mara with more on reconnecting with your passion during a pandemic.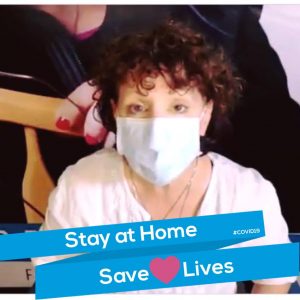 Listen to the podcast right HERE! And also on Apple Podcasts right HERE!