Missed the program?  You can hear it all right here!  It was GREAT!

And you can ALSO listen on Apple podcasts right HERE! 
Geriatrician, Dr. Michael Wasserman, is the Chair of the Public Policy Committee of the California Association of Long Term Care Medicine.
He was a tireless advocate for vulnerable older adults during the COVID-19 pandemic, with multiple publications and television appearances. He served as a member of the National Academies "A Framework for Equitable Allocation of Vaccine for the Novel Coronavirus" Committee, and also served on California's Community Vaccine Advisory Committee. Dr. Wasserman is Editor-in-Chief of the upcoming textbook, "Geriatric Medicine: A Person Centered Evidence Based Approach," and author of the book, "The Business of Geriatrics."   In addition, Dr. Wasserman serves on the Board of the Wish of a Lifetime Foundation from AARP and he has spoken extensively and been published on a variety of topics involving geriatrics, long term care, and healthcare business & finance.
Dr. Michael Wasserman joined us to touch on some of the pressing current issues of geriatric healthcare and nursing home care.  Find out more about Dr. Wasserman by following him on Twitter.  You can also find out more about California Association of Long Term Care Medicine at CALTCM.org.
Also, the amazing Cellist, Tanya Anisimova, was back to talk about her music and about Ukraine.  And we played some of her beautiful original music.  Learn more about Tanya, download her music, find out where she'll be performing, and more at:  TanyaAnisimova.com and on her Facebook page.  Also, be sure to follow her on YouTube to watch her music videos.  Tanya will be teaching at the International Music Institute in New Orleans during the last week of August.  You can find out more about that from her website, as well.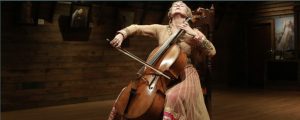 And Dr. Mara continues with Passionate Living and Caregiving in the "new normal."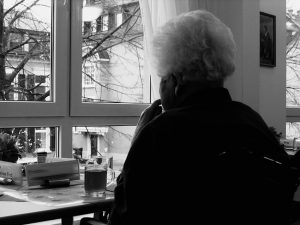 Listen to the podcast HERE!  And on Apple podcasts right HERE!