Missed the show?  You can hear it all right here!!!

And you can also listen to the podcast on Apple Podcasts!
We were joined, once again, from down under in Melbourne, Australia by Dr. Kylie Harris, research psychologist, writer, and activist.  This time, Kyle discussed her work with fellow academics, media, politicians, climate activists, and Indigenous Australians to help society understand and navigate the current global environmental emergency.
You can follow Dr. Kylie Harris on Facebook, Twitter, and on Medium!  And find out more about The Intergovernmental Science-Policy Platform on Biodiversity and Ecosystem Services (IPBES) at:  www.ipbes.net.  Join with others to talk about emotions and around and how to move forward to heal the earth at:  climateawakening.org.  
We were also joined by twins Ruben & Minerva in Mexico for another destination spot  on the Bay Of Banderas, Mexico.
Dr. Mara with more on living a passionate life during unsettling times AND our new segment, mentioning Texas businesses who are committed to continuing to keep us safe during this pandemic!  
Hairdresser/owner, Val Frazee, keeping customers safe while styling hair:  The Mirror & I Salon:  2000 Sam Bass Road, #102Round Rock, TX 78681. (512) 852-8140.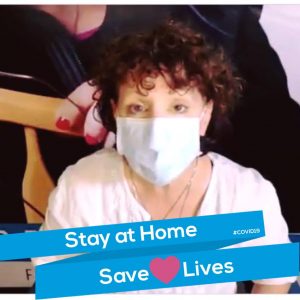 One of those businesses, Crema Bakery, located at 9001 Brodie Lane, Suite B3, Austin, Texas 78748 (Phone:  512-282-1300), joined us for an interview.  Crema Bakery is not only committing to continue stringent safety standards to protect customers and staff from Covid-19, but they have given away thousands of dollars in groceries to those Texans who were hit by the freak winter storm!!  Check out their website at: cremabakerycafe.com. You can also follow them on Facebook, Instagram, and in Twitter.
Listen to the podcast right HERE!   And on Apple podcasts right HERE!