Missed the show?  It was great!!  And you can hear it all right here!

You can also hear it on Apple podcasts right HERE!
We were joined from a seacoast village in Scotland by Don Johnson.  Don graduated from college and lived as a monk in an ashram for ten years before a thirty-year career in the performance improvement industry as a leadership consultant and vice president of sales. He's a top writer on Medium.com and working on his first book: Be More Conscious—A guide to living, learning, and loving.    
Don discussed his journey as a monk following an Indian guru, and a corporate sales and consulting leader who finally found his way into greater peace and redemption, his Medium blogs and his, soon-to-be-published book, which is a compilation of essays about meditation, conscious communication, and lessons learned as a man finding his way through marriage, divorce, children, and work.  You can read Don's blogs and sign up to be on his e-mail list to find out when his book is published at:  DonJohnsonWrites.Medium.com.  Also, follow Don on LinkedIn.  His website about is book will go live in about a month:  www.BeMoreConscious.com.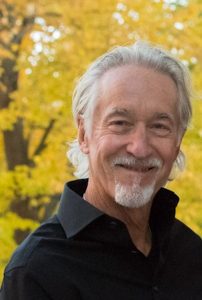 And we also played some of Don's original music.  You can find his music HERE!
Also, close friend and Austin musician, Lisa Marshall was our first Texas artist for 2022 and she was also our first artist for this show, back in 2012.   She let us know what she has been up to and what new music she has.  And we played some of her original music!  Find out more about Lisa Marshall and download her original music at:  LisaMarshallMusic.com.  Also, Lisa has been performing on live stream shows!  Find out more about her shows and purchase tickets to attend at:  StageIt.com/LisaMarshall.
And BIG NEWS:  Dr. Mara's book, The Passionate Life: Creating Vitality & Joy at Any Age, is now also available on Audible!
Listen to the podcast of this show right HERE!  And on Apple podcasts right HERE!