Check out Dr. Mara's latest blog!
"Having compassion, concern, respect, and kindness for others
not only benefits society
but is the most important factor for our own happiness."
                                                                            ~ Dalai Lama, The Fourteenth Dalai Lama's Stages of the Path – Vol. 1
The past few years have been quite difficult for most of us, making it very easy to get onto a path of feeling angry and losing sight of our passion and joy.
Strengthening our feeling of compassion and stretching ourselves to demonstrate compassion and generosity of spirit can be among the most powerful ways to reconnect to our inner passion, purpose, vitality, and joyfulness. 
KEEP READING HERE for tips to increase your compassion ability to get on track for a passionate and joyful new year ahead!!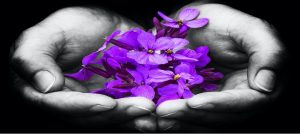 You can read similar blogs by Dr. Mara and listen to her internet radio show. Now also on Apple Podcasts.  Check out Dr. Mara's internationally best-selling book, The Passionate Life: Creating Vitality & Joy at Any Age, now available on Audible!   And be sure to follow her on Facebook!