Missed the show?  It was awesome!  You can hear it all right here!

And you can also listen to the podcast on Apple Podcasts!
We were joined from Northern California, by  Artist, Poet, Photographer, Digital Alchemist, Jonathan J. Levine.  Jonathan is the co-founder of The Entheosis Institute, a non-profit organization devoted to helping people cultivate a lived experience of their extraordinary, or divine,  Self through art, education, eco-spirituality and beloved community.  He joined us to discuss Transformative Art and the magic of living a creative life.  Find out more about Jonathan and see some of his artwork at: magicwandmaker.com, at his Facebook page at:  facebook.com/Laser.Cat.Art.Institute, on Instagram at: instagram.com/magicwandmaker, and check out his poems at:  www.facebook.com/poeticisms.  You can also contact Jonathan to have him create a metaphysical portrait, to find out about his magic wands workshops, and his photography lessons:  info@magicwandmaker.com.  Also, find out more about The Entheosis Institute:  entheosis.org.  
Dr. Mara with more on living with passion through uncertain times.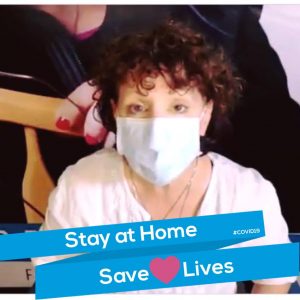 Listen to the podcast right HERE!   And on Apple podcasts right HERE!