Dr. Mara's latest blog in Ariana Huffington's ThriveGlobal.com:
Read HERE:   
Twelve Tips for Lowering Anxiety During a Pandemic:  And To Keep from Becoming Depressed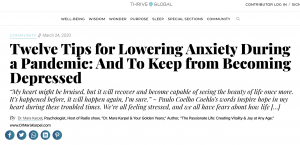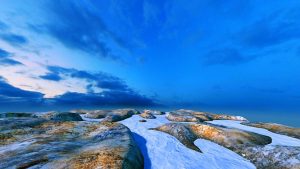 "My heart might be bruised, but it will recover and become capable of seeing the beauty of life once more. It's happened before, it will happen again, I'm sure." ~ Paulo Coelho
Coehlo's words inspire hope in my heart during these troubled times. We're all feeling stressed, and we all have fears about how life is going to be once this crisis passes. To prepare for brighter days, it's important to take care of ourselves in the here and now. These twelve tips will help get us through this bump in the road and allow us to ride this emotional roller coaster we call life.
Read more HERE….