Missed the show?  It was great!!  And you can hear it all right here:
Tresa Leftenant, author of the brand new book, "Reinventing Her:  Helping Women Plan, Pursue, and Capitalize Their Next Chapter," founder of "My Financial Design," Registered Investment Advisor, LPL Financial Registered Representative, "money empowerment coach," and "manifesting mentor," specializing in helping women pursue their financial dreams, joined us from Seattle, WA to talk about women creating healthy relationships with money.  You can participate in Tresa's free e-course, "Your Next Chapter: The 8 Powerful Secrets of a Life Reinvention," purchase the "Reinvention Blueprint" workbook and CD, purchase Tresa's book, "Reinventing Her," or contact Tresa for any of her various levels of coaching (from one session to 3 months of coaching), by going to: www.ReinventingHer.com.  The book is also available at Amazon.com.  There is ALSO a lot of helpful information when you "like" Tresa's Facebook page: www.Facebook.com/ReinventingHer.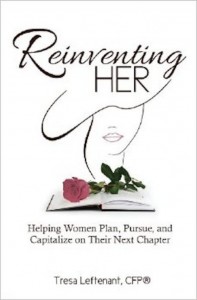 Singer/songwriter, Lauren Silva, returned to the show to talk about her life in music and her recent projects.  She also spoke about her reinvention of her life through her passion of music.  AND we played some of her beautiful music!  Lauren will be performing in Austin this Friday, June 13, at Stinson's on Lake Austin.  That will be from 8pm to 10pm.  Find out when and where you can see and hear Lauren around the country, watch her videos, listen to her music, and buy her CD's by going to: www.LaurenSilvaMusic.com.
Betty Streckfuss, of the Texas Silver Haired Legislature, joined us to talk about the top 10 resolutions of the TSHL after completing their sessions at the Texas Capital.  These resolutions consist of critical issues for seniors in Texas AND around the country.  Find out ALL of the resolutions decided by the TSHL (they will be posted in about 8-10 days) and find out how to get involved or to be a part of the TSHL, by going to: www.TXSHL.org.

Laura Gelezunas was back to report in from the retirement paradise south of the border, Puerto Vallarta, MX!  Laura told us that many of the expatriate women who move to Vallarta end up reinventing themselves by such things as owning businesses or becoming the artists that they had only dreamed of becoming before!  Find out more about what's happening in this paradise for retirees by going to: www.BanderasNews.com.  This on-line newspaper is updated daily!
AND now with summer around the corner…(and already here in Texas, even if the calendar still says that it's spring)….I spoke about some simple, in-season, additions to make to your diet to increase your energy, mood, and health for the summer.  (Here's one tip:  drink warm water with fresh squeezed lemon juice first thing every morning.  This will jump-start your digestion, detoxify your liver and urinary tract, increase absorption of iron, boost your immune system, increase the glow to your skin, promote healing, freshen breath, hydrate the lymph system, help with weight loss, increase energy, and improve mood!  Listen to the show to find out why…and to find out the other recommended additions!)
You can listen to the whole show: RIGHT HERE!