Missed the show?  It was awesome!  You can listen right here:
British artist, muralist, and meditation teacher, Jo Jayson joined us to talk about what the chakras are and how to Heal and Balance through the Chakras.  You can check out her Goddess Chakra series of paintings, as well as her Sacred Feminine series; find out about her workshops for healing through the chakras, the sacred feminine, and self-love; order her chakra meditation CD and other products; and find out the events where you can find Jo, by going to her website: www.JoJayson.com.
Retired veteran, Master Sergeant Will Williams was back to fill us in on his latest fund-raising event, where 3,000 children were given school supplies to start the school year with!  MSG Williams also filled us in on upcoming fund-raising events, such as Project Just Because, to give Christmas gifts to families in need, this December, and The Round Rock Fitness Challenge in January to raise money for the School for the Blind.  You can join the push-up contest for $10 or come out and cheer for MSG Williams who will be doing the challenge.  That's on Jan. 10, 2015.  Will let us know that all of the work that he does to help other people is what helps him with his PTSD.  You can get involved along-side Will, if you're in Central Texas.  Just give him a call:  512-468-8248.
I spoke about breaking the pain cycle through Mindfulness Meditation and I gave a meditation (Body Scan) to try.  Mindfulness Meditation has been found to reduce chronic pain by as much as 57% in newcomers to this technique and by more than 90% in seasoned meditators.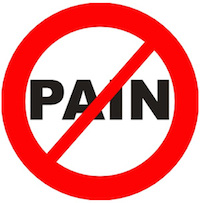 And we played the music of musician, Roland Garcia!  You can find out more about where Roland is performing by checking out his Facebook page: Facebook.com/Rolando.Garcia.7902.
Tune in right here at THIS LINK to listen to the podcast of the whole show!